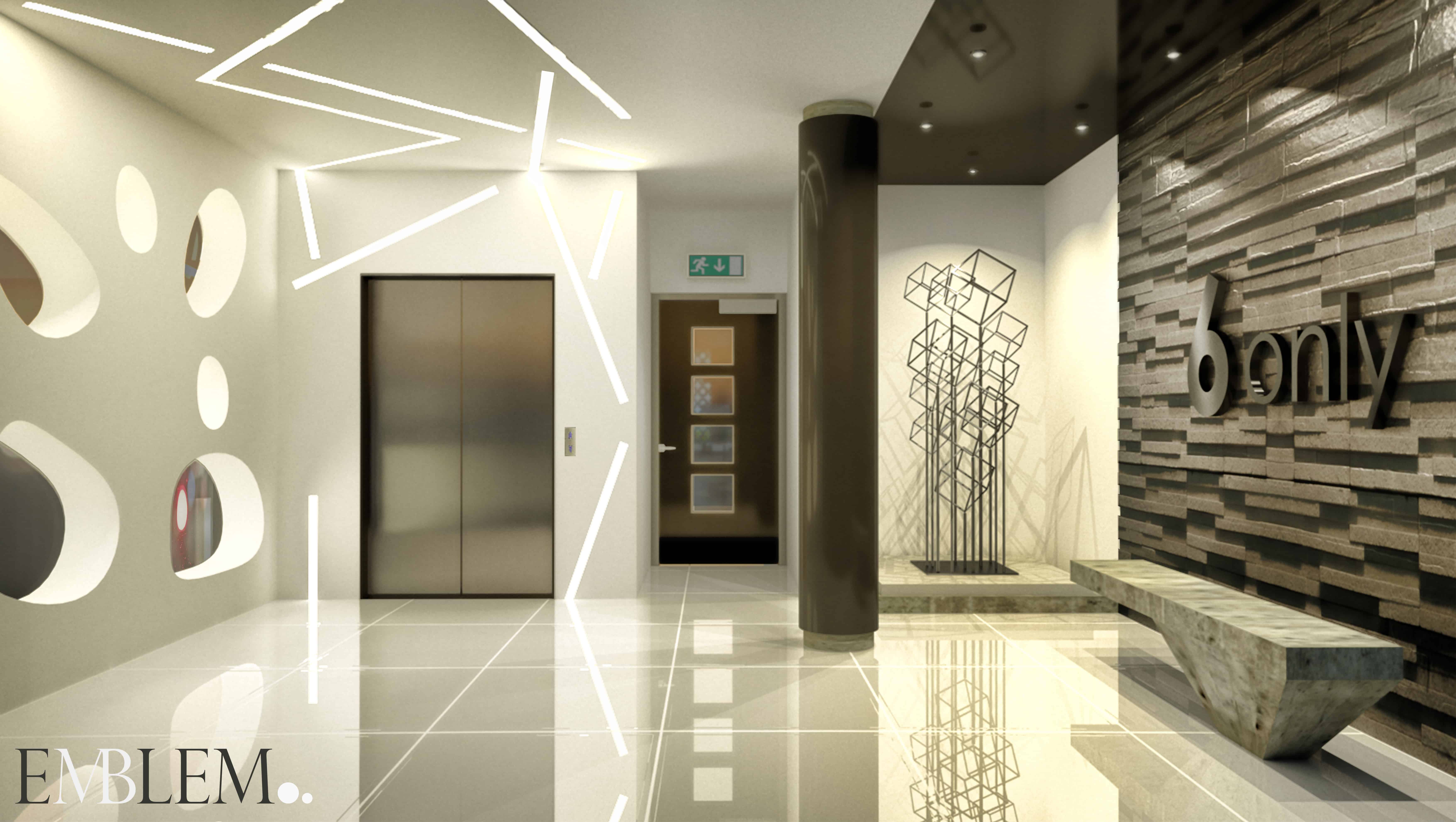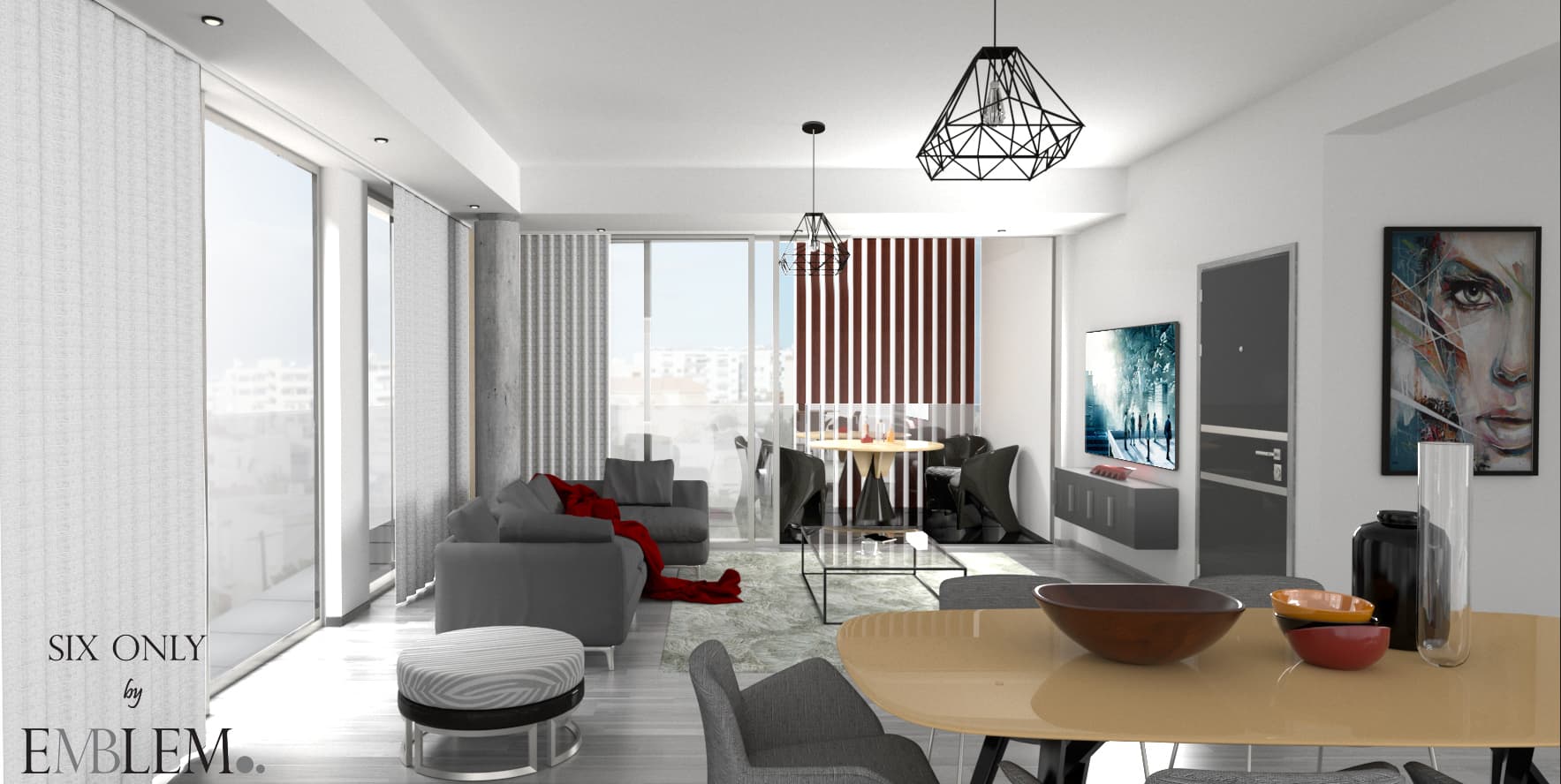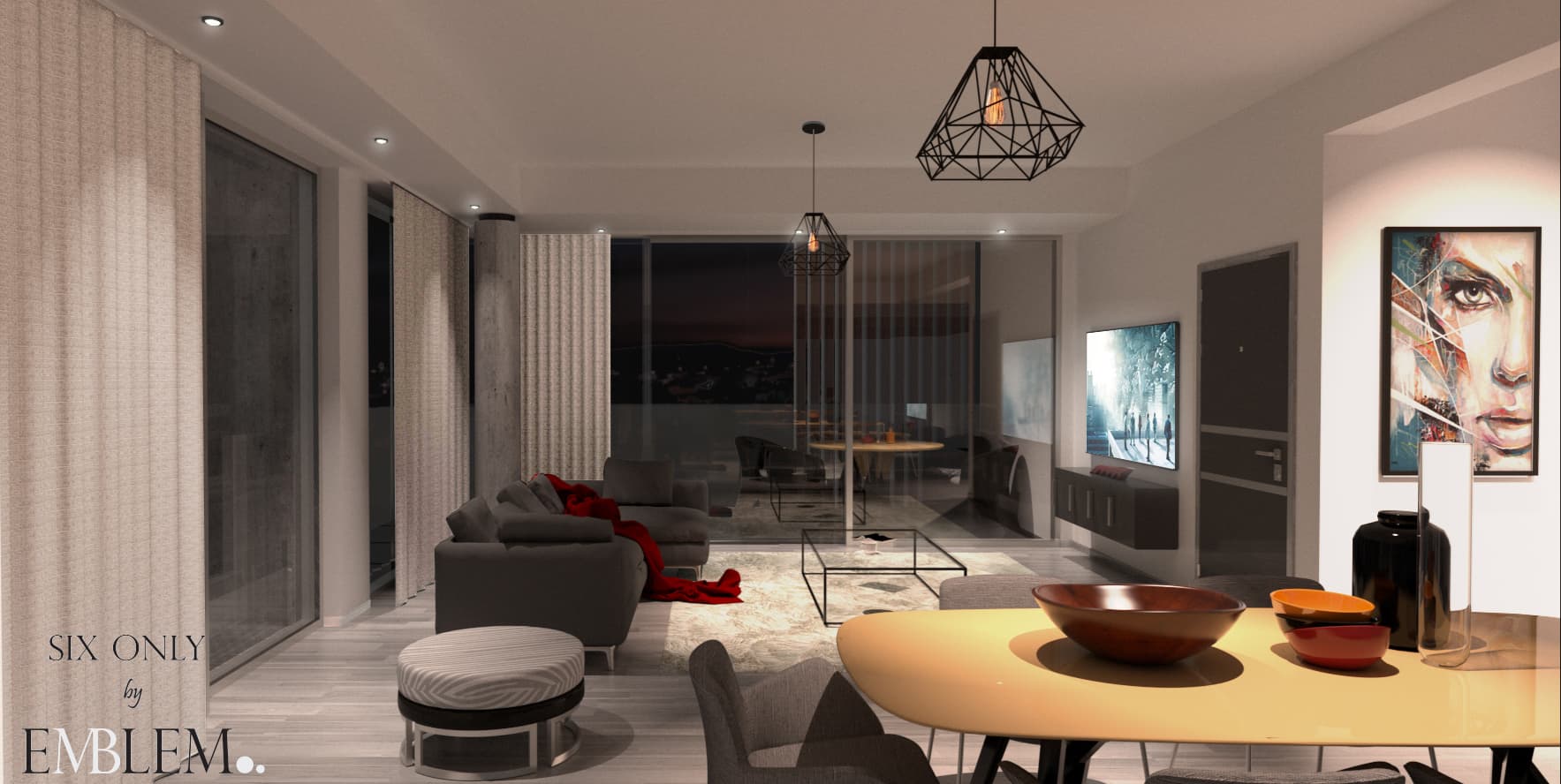 Six Only
EMBLEM is delighted to bring the FIRST nearly zero-energy apartment building in CYPRUS to the market. This residential development will have a nearly zero-energy consumption, therefore, the total amount of energy used by this building (i.e.: lighting, heating, etc) annually, is approximately equal to the amount of renewable energy created on the site [Source: U.S. Department of Energy, 2016].
SIX ONLY by EMBLEM is an exclusive new residential development, situated in the most prestigious residential area in Limassol; the Riga Fereou area. It has been designed to offer a combination of impeccable and incomparable architectural design, alongside sustainable living, in the heart of Limassol, Cyprus.
SIX ONLY is located in Limassol's most prime residential neighbourhood, highly sought-after Riga Fereou, close to numerous amenities and facilities. Amongst these are both private and public schools, exclusive restaurants, bustling cafés, renowned boutiques, convenience stores and many more. SIX ONLY is merely a 3-minute drive from the beach and has excellent access to 2 highways, connecting all major towns. This incredibly designed residential building is situated IN THE HEART of Limassol.
EMBLEM brings an eagerly awaited addition to Limassol's property market; a boutique residential development like no other, which surpasses the expectations of many. The SIX (2 and 3 bedroom) apartments are of modern contemporary design and are remarkably spacious, created for those who seek a unique lifestyle experience. Wide windows and balconies boast details of exclusive external designs, presenting a mixture of concrete, glass and wood. This makes the exterior of the building a true MASTERPIECE that cannot be ignored, as it stands in an imposing manner and will undoubtedly be labelled as a landmark building in Riga Fereou area.
This cleverly designed gated residential building provides residents with the finest quality finishes, automatic A+++ air conditioning systems, modern open plan Italian kitchens, luxurious bathrooms, state-of-the-art technologies, monitored CCTV security system in communal areas, video entryphone system, uniquely designed individual letter boxes situated at the entrance of the building, splendidly decorated common areas, are only some of the features that will be included within the specifications of these luxurious apartments. In addition, on the ground floor, there is a gated covered parking and spacious store rooms for the comfort of the residents.
If you wish to purchase an apartment created by EMBLEM, then you have just discovered the perfect mix of modern city living, before anyone else. Do not miss out on this impeccable investment opportunity. Register your interest fast by calling +357 25 871616 or email sales@embleminvestments.co.uk as there only 2 apartments left!
Type
Construction/Development