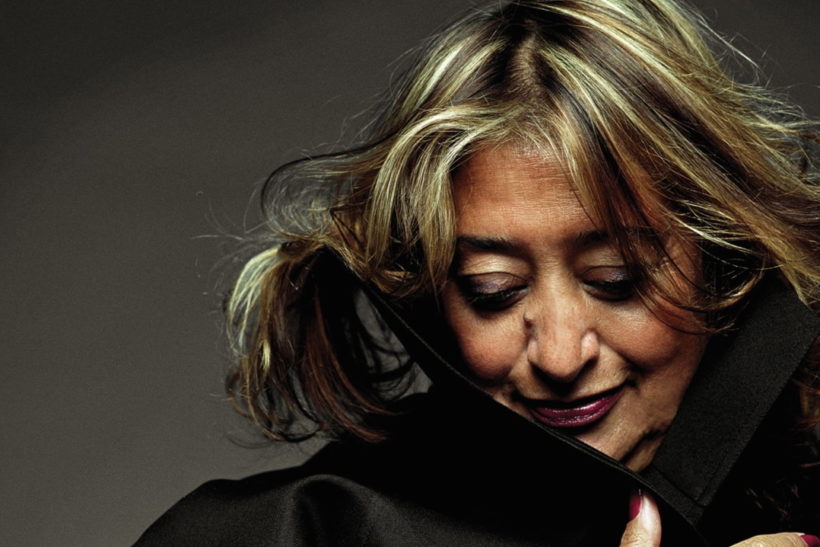 Marking almost 5 months after her death, The Emblem Collection pays tribute to the multi-award winning architect Zaha Hadid, a powerful advocate for women in the creative fields as well as for innovation in architecture. "As a woman in architecture, you're always an outsider," she told the Financial Times in 2015. "It's okay, I like being on the edge."
"Born in Baghdad Iraq in 1950, Zaha Hadid commenced her college studies at the American University of Beirut, in the field of mathematics. She moved to London in 1972 to study architecture at the Architectural Association and upon graduation in 1977, she joined the Office of Metropolitan Architecture (OMA). She also taught at the Architectural Association (AA) with OMA collaborators Rem Koolhaas and Elia Zenghelis.
She began her own practice in London in 1980 and won the prestigious competition for the Hong Kong Peak Club, a leisure and recreational center in 1983. Painting and drawing, especially in her early period, are important techniques of investigation for her design work. Ever since her 1983 retrospective exhibition at the AA in London, her architecture has been shown in exhibitions worldwide and many of her works are held in important museum collections.
Known as an architect who consistently pushed the boundaries of architecture and urban design, her work experimented with spatial concepts, intensifying existing urban landscapes and encompassing all fields of design, from the urban scale to interiors and furniture.
She was well-known for some of her seminal built works, such at the Vitra Fire Station (1993), Weil am Rhein, Germany, the Mind Zone at the Millennium Dome (1999) Greenwich, UK, a ski jump (2002) in Innsbruck, Austria and the Rosenthal Center for Contemporary Art (2003) in Cincinnati, Ohio.
Parallel with her private practice, Hadid has continued to be involved in academics, holding chairs and guest professorships at Harvard University, Yale University, the University of Illinois at Chicago, Columbia University, the University of Visual Arts in Hamburg and the University of Applied Arts in Vienna.
Hadid liberated architectural geometry with the creation of highly expressive, sweeping fluid forms of multiple perspective points and fragmented geometry that evoke the chaos and flux of modern life.
A pioneer of parametricism, and an icon of neo-futurism, with a formidable personality, her acclaimed work and ground-breaking forms include the aquatic center for the London 2012 Olympics, the Broad Art Museum in the U.S., and the Guangzhou Opera House in China."
On Thursday, 31 March 2016, she died following a heart attack in a Miami hospital, where she was being treated for bronchitis.
[Photo Credits: Steve Double / http://www.zaha-hadid.com – Biography Credits: pritzkerprize.com]